A special welcome to our international participants.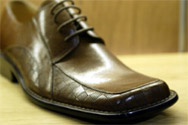 VISA information for international visitors

The U.S. government requires residents of some countries to obtain a Visa before entering the U.S. Recent changes to the Visa application process have increased the length of time required to receive your Visa. The information below provides important links and details that help to make the process easier.

Helpful Hints
Review the U.S. Department of State web site for changes to the Visa process that may affect you.
Apply early for your Visa. Download Visa forms at http://evisaforms.state.gov/.
Obtain a letter from the WSA.
Check your passport for expiration date.
Register for the WSA Show after obtaining your Visa.
Attendees with Children
Children under the age of 16 will not be permitted in the exhibit hall during show hours. Your visa invitation letter only applies to you, no exceptions. Please note: Waivers will no longer be issued.
Visa Application Process
Recent changes to the Visa policy and procedures are expected to increase the amount of time it takes to obtain a Visa. It is VERY important to apply for your Visa early. We recommend that you start the Visa application process as soon as possible. The Department of State provides the approximate wait times on their web site at http://www.travel.state.gov/visa/temp/wait/tempvisitors_wait.php.

Requesting a Letter from the WSA for Your Visa Application
Important Facts: Only requests meeting our eligibility requirements will be processed.

Requirements for Requesting an Invitation Letter from The WSA Show to supplement your Visa Application
Instructions

You must register online and submit your Invitation Letter Request for The WSA Show before January 25, 2008, to receive an Invitation Letter.

Click here for the requirements for requesting an Invitation Letter.


You must include:

Your email address
Your date of birth
Your job title
Your passport number and/or ID Number
Your Booth or Suite number (exhibitors only)
The U.S. consulate you will be going to
If you have previously attended The WSA Show, indicate dates and events attended

Internet -- Instant Delivery (recommended). If you choose "Delivery Method – Internet,"your invitation will automatically be generated on your screen and you can print the letter from your computer. This letter is considered an original by most of your local U.S. Embassy personnel for the visa application.
By mail -- Individuals who require an official hard copy of the Invitation Letter will receive letters sent via regular mail. Please allow three to four weeks for delivery. New Option: You now can opt to have your Invitation Letter express-mailed at an additional charge of $50.
Everyone must register online to attend The WSA Show.

If this is your first time as a buyer attending The WSA Show, you must first register and provide two forms of proper business credentials. You must present two of the following forms of proof:
Business license

Business card
Lease in your business name
Resell number/tax ID number
Bank statement with your name and your business name
Letter from a manufacturer stating that you have a confirmed appointment at the show (must be on manufacturer's letterhead.)
Invoice from a manufacturer


Please note:

After January 25, 2008, The WSA Show will not be able to process new requests for Invitation Letters.

Complete one request for each person requiring a letter of invitation.

Only requests submitted via online registration form will be processed. Obtaining an Invitation Letter from The WSA Show will not necessarily guarantee receiving a visa. The letter is merely supplementary information that helps explain a visa applicant's intended purpose to travel. U.S. Embassy or Consulate officers look at the totality of an applicant's personal situation in determining visa eligibility.

Important Visa Information for International Media
Foreign members of the media should have an I-Visa. Using the Visa waiver program to work as a journalist in the U.S. does not guarantee entry. Visit the U.S. State Department's web site for the U.S. Embassy's web site in your country for more information about the I-Visa program.

Visa Interviews
A personal appearance interview is required as a standard part of this process. This can increase the processing time. It is expected fewer waivers will be granted for the interview portion of the process. The WSA cannot assist you with the interview process, nor can anyone representing the WSA call the embassy of consulate on your behalf to provide support for granting a Visa. If you are denied a visitor Visa, you may reapply if there is new evidence to overcome the basis for the refusal. In the absence of new evidence, consular officers are not required to re-examine such cases.

How to Find the U.S. Embassy or Consulate in Your Country
Please visit http://www.travel.state.gov/travel/tips/embassies/embassies_1214.html to find the U.S. Embassy or Consulate in your country.

Visa Waiver Program
The Visa Waiver Program (VWP) enables citizens of certain countries to travel to the United States for tourism or business for 90 days or less without obtaining a Visa. Not all countries participate in the VWP. Visit the U.S. Department of State's web site at http://www.travel.state.gov/ to find the complete list of participating countries.

Important Change to the VWP:
Machine-readable passports - The Secretary of State has granted a postponement until October 26, 2004, as the deadline whereby Visa waiver program travelers from 21 VWP countries must present a machine-readable passport (MRP) at the U.S. post of entry to enter the U.S. without a Visa, otherwise a U.S. Visa is required. Starting October 1, 2003, Visa waiver travelers from five countries must present either a machine-readable passport or a U.S. Visa. Citizens of Andorra, Belgium, Brunei, Liechtenstein and Luxemburg who with to travel to the U.S. under the VWP must present a machine-readable passport (MRP) effective May 15, 2003.

What is a Machine-Readable Passport (MRP)?
A machine-readable passport has biographical data entered on the data page according to International specifications. The size of the passport and photograph, and arrangement of data fields, especially the two lines of printed OCR-B machine readable data, meet the standards of the International Civil Aviation Organization, Cid 9303, Part 1 Machine Readable Passports. OCR-B means the type is Optical Character Reader size B. If there are questions about your passport, after carefully reviewing this information, and any information that may be available to you from your country, you may want to contact the passport issuing agency or authority in your country of citizenship http://www.travel.state.gov/.

What Do I Need to Enter the United States Under the Visa Waiver Program?
You must be a citizen of a Visa Waiver Program country.
You must have a valid passport issued by the participating country.
Your passport must be a machine-readable passport.
You must be seeking entry for 90 days or less, as a temporary visitor for business (participating in scientific, educational, professional or business conventions, conferences or seminars is permitted as a business visitor) or pleasure. You will not be permitted to extend your visit or change to another Visa category under the VWP.
Representatives of the foreign press, radio, film or other information media require a nonimmigrant media (I) Visa and cannot travel to the U.S. using the Visa waiver program. Visit http://www.travel.state.gov/ for more details.
Children under the age of 16 will not be permitted in the exhibit halls. Waivers will not be issued.